Harmonic Development: The Complete Harmonium Recordings, 1948-1949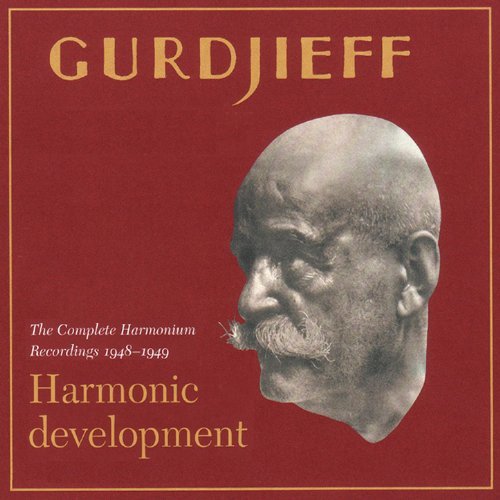 An early Gurdjieff Heritage Society project was to assist Gert-Jan Blom in the preservation of Gurdjieff's unique harmonium recordings, most of them recorded in Paris in 1949 by Dushka.
Though literally melting away with age, the original wax recordings were coaxed back from the Gurdjieff heirs. These, together with wire recordings made in New York, copies of missing tapes unearthed amongst effects of the late Tom Forman, others from the New York Foundation's closets, and from other private collections were salvaged, meticulously cleaned up and digitized by Gert-Jan Blom.
This urgent first step was accomplished just in time to save everything that Gurdjieff himself ever recorded from complete deterioration.
A boxed set containing Blom's informative and well-illustrated book with 136 reconstituted recordings on two CD discs, and one MP3 (with motion picture footage from 1949) was released in November, 2004, under the title of "Harmonic Development."